Dog' Sudoku Medium Expert
Regular price
Sale price
$44.00 USD
Unit price
per
Sale
Sold out
Dog' Sudoku Medium Expert 
Our "Dog' SUDOKU®" line of interactive games is an innovative approach to the idea of pet enrichment products developed and patented by My Intelligent Pets®. The game comes in various sizes appropriate for your dog (Small, Medium, and Large) and at three levels of difficulty (Basic – 4 fields, Advanced – 6 fields, Expert – 9 fields, and Genie - 16 fields).
In the Medium Expert edition of Dog' SUDOKU®, the dog slides 8 wooden tiles placed over 9 fields where the treats have been hidden.
How to Play:
1. Hide the treats in the indentations underneath the tiles.
2. Encourage your dog to find the treats by moving the tiles.
3. Praise the dog every time it has moved a tile and found a treat.
Only use dry treats that fit into the indentations. Reduce the number of snacks that your dog receives while solving the puzzle from its total daily ration to keep his overall weight balance.
Tip:
Allow the dog to watch as you hide the treats in the game to stimulate its curiosity. By being patient, showing it how the game works, and giving it encouragement, you can ensure your dog will enjoy playing the game with you and will solve the puzzle.
Never let your dog play unsupervised, and intervene if it starts to chew on movable pieces of the game. Regularly check the board for any damage such as splinters and nicks. Clean by wiping with a damp cloth. Do not use abrasive cleaners.
Additional information:
Dimensions: 12"x12"x2"
Weight: 5 lb
All our games and puzzles are made from certified wood covered with a water-based varnish that is not harmful to humans and animals. Please keep the game dry and free of water exposure, as the wooden pieces may swell otherwise. Use only dry treats for playing with our games 
Keep out of reach of small children since removable parts can be a choking hazard to them.
Share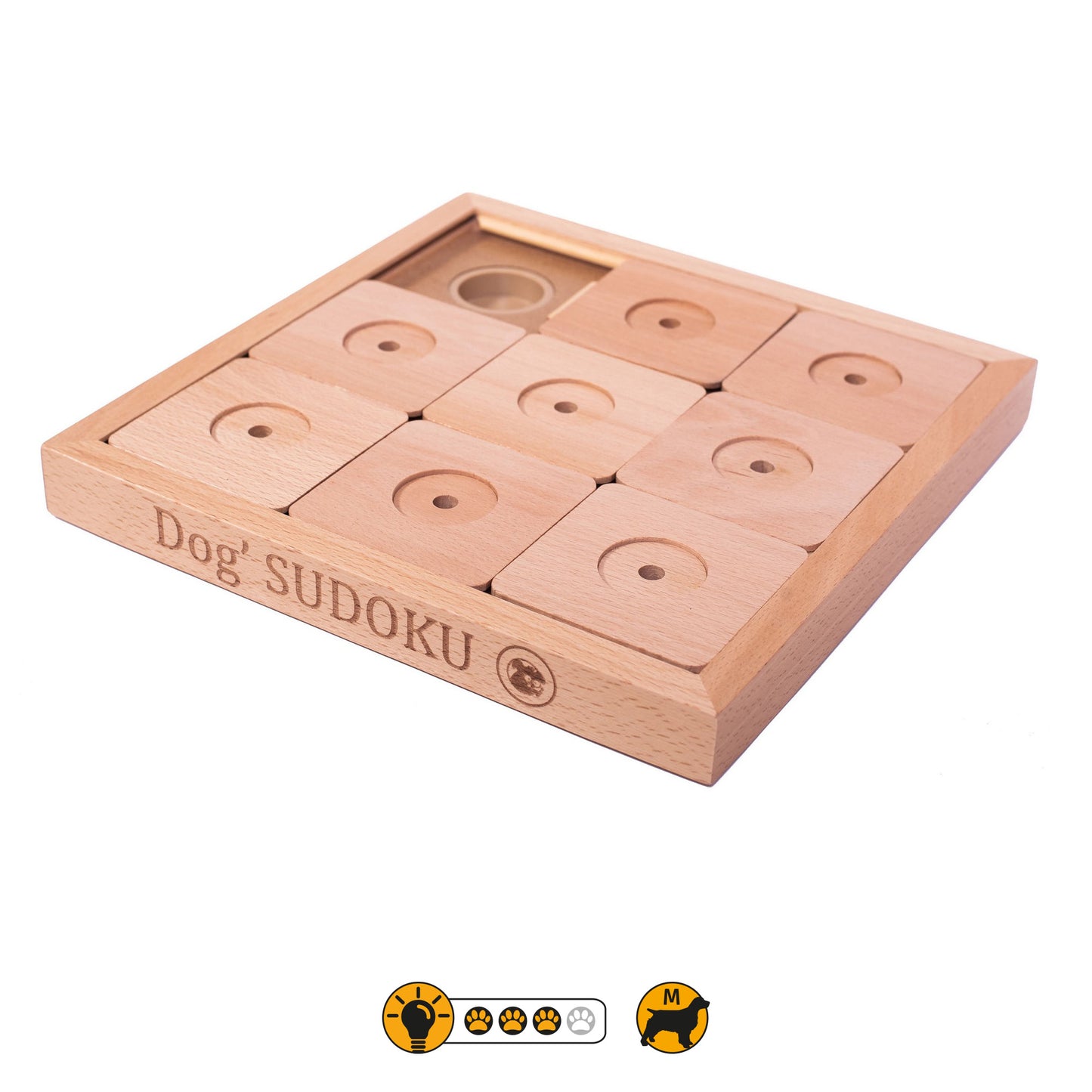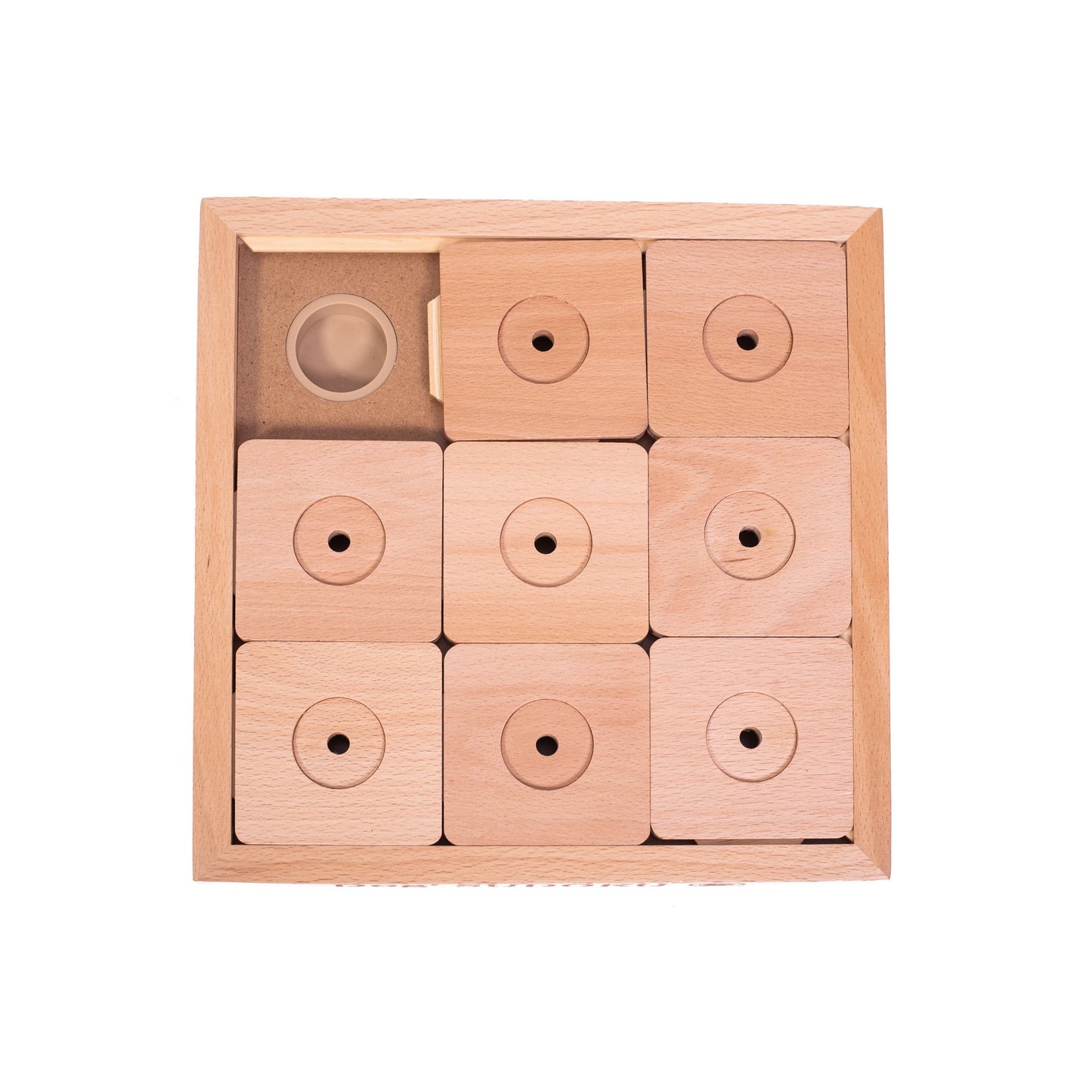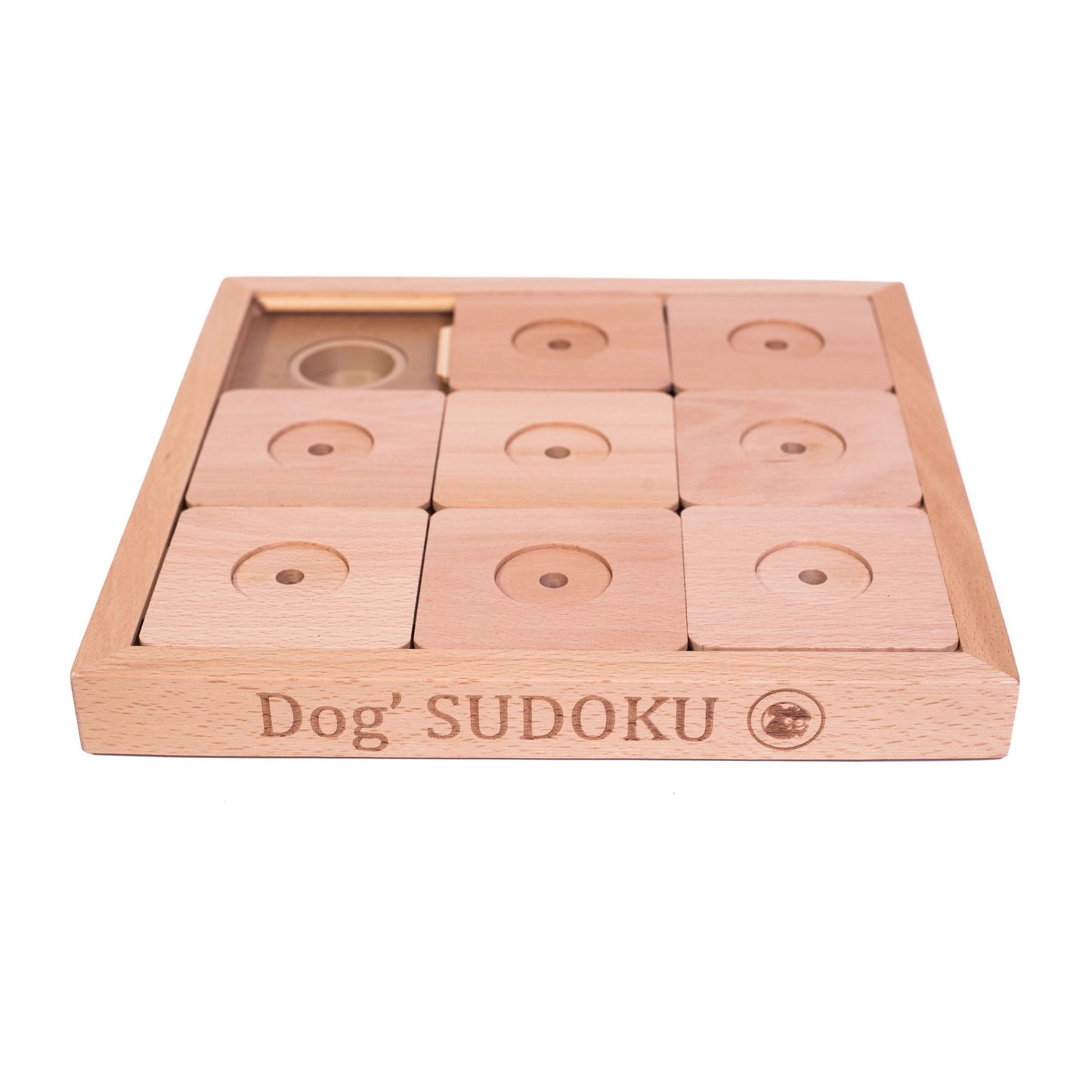 Why would your pet love our games?
"Help with dog's health balance and mental stimulation."

"Boosts pet's natural instinct of curiosity, drive to play, and sense of smell!"

"Made of high quality wood covered with water-based varnish that is safe for humans and animals"

"Trains your pet's concentration and dexterity"
My Intelligent Pets received a 2022 Pet Innovation Award for "Pet's Piano!":
"Very solid product - The Pet's Piano by MyIntelligentPets.com is a unique and entertaining toy that will keep your pet entertained for hours. It's entertaining for our pet and for us :D", Marcin, USA
"Must buy! - The Pet's Piano is a great way to bond with your pet and keep them happy and healthy. I'm impressed with the Pet's Piano by MyIntelligentPets.com, it's well-made and my pet loves it.", Anna L, USA
"What a fun! - My pet absolutely loves playing with the Pet's Piano - it's durable and easy to use. The variety of keys and sounds on the Pet's Piano make it a great tool for stimulating your pet's mind.", Cami Bolesky, Canada
My Intelligent Pets Piano presents your dog with a unique challenge. Unlike flat board puzzles where the dog moves tiles with its nose or paw to get the reward, with this game the dog must work vertically and horizontally to get the treats. 
Check it now!