iPet - Smart Dog
Regular price
Sale price
$52.00 USD
Unit price
per
Sale
Sold out
iPet - Smart Dog is a dexterity game for dogs. It has a difficulty grade of 4 Paws. The game is a simple binary computer made of wood in the shape of a laptop. Attached to each of the game's four sides are eight pull-out plates with openings for treats. Individual plates are blocked by other plates so that they need to be pulled out in predefined order. Once the dog has solved all tasks correctly the display on the top shows Smart Dog. 
"iPet®" is recommended for dogs' mental activity. As highly intelligent animals they need an appropriate balance to physical activity (walking, running, agility), otherwise, their mental abilities are not challenged sufficiently. This can lead to unwanted behavior by the dog: aggression, separation anxiety, frustration, destructiveness, restlessness, or impatience.
This game trains a dog's concentration and dexterity and encourages its natural instincts of curiosity, drive to play, and sense of smell. Your dog will love to see you set up the game as it can prove itself to you. This will strengthen the bond between you and your dog as well as its self-confidence. These intelligence games are meaningful and appropriate activity for dogs that is recommended by trainers and veterinarians.
How to play: 
1. Hide your dog's favorite treats in the plates' indents and under the pieces on the game's top surface. Let the dog watch as you set up the game in order to stimulate its curiosity. 
2. Encourage your dog to start searching. Be patient and show it how the game works. For instance, you could show it where a treat is waiting for it, and the order in which it has to solve the problem. This way you can make sure that your dog enjoys playing the game together with you and can solve the task.
3. Initially do not use the pieces. Increase the level of difficulty by adding the pieces on the game's top surface only when your dog can solve the initial problems without any difficulty. That way your dog is constantly dealing with new challenges, and the game provides a meaningful and appropriate activity that it enjoys.

The game should always present your dog with challenges it can solve. If after a few attempts, the dog cannot solve the puzzle it may lose motivation, so if the game is too difficult for your dog, try other games with a lower grade of difficulty first.
Never let your dog play unsupervised, and intervene if it starts to chew pieces of the game. Regularly check the pieces for any damage such as splinters. Clean by wiping with a damp cloth, and do not use abrasive cleaners.
Additional information:
"iPet®" is made of certified wood covered in a water-based varnish that is not harmful to humans and animals. Please keep the game dry and free of water, as the wooden pieces may swell otherwise. Use only dry treats when playing "iPet®-Smart Dog".
"iPet®" is not a toy for children!
My Intelligent Pets® games are protected by several international patents as well as name, brand, design, and copyright laws.
Movie source: https://www.youtube.com/@woofatworkwoofwebshop2196
Share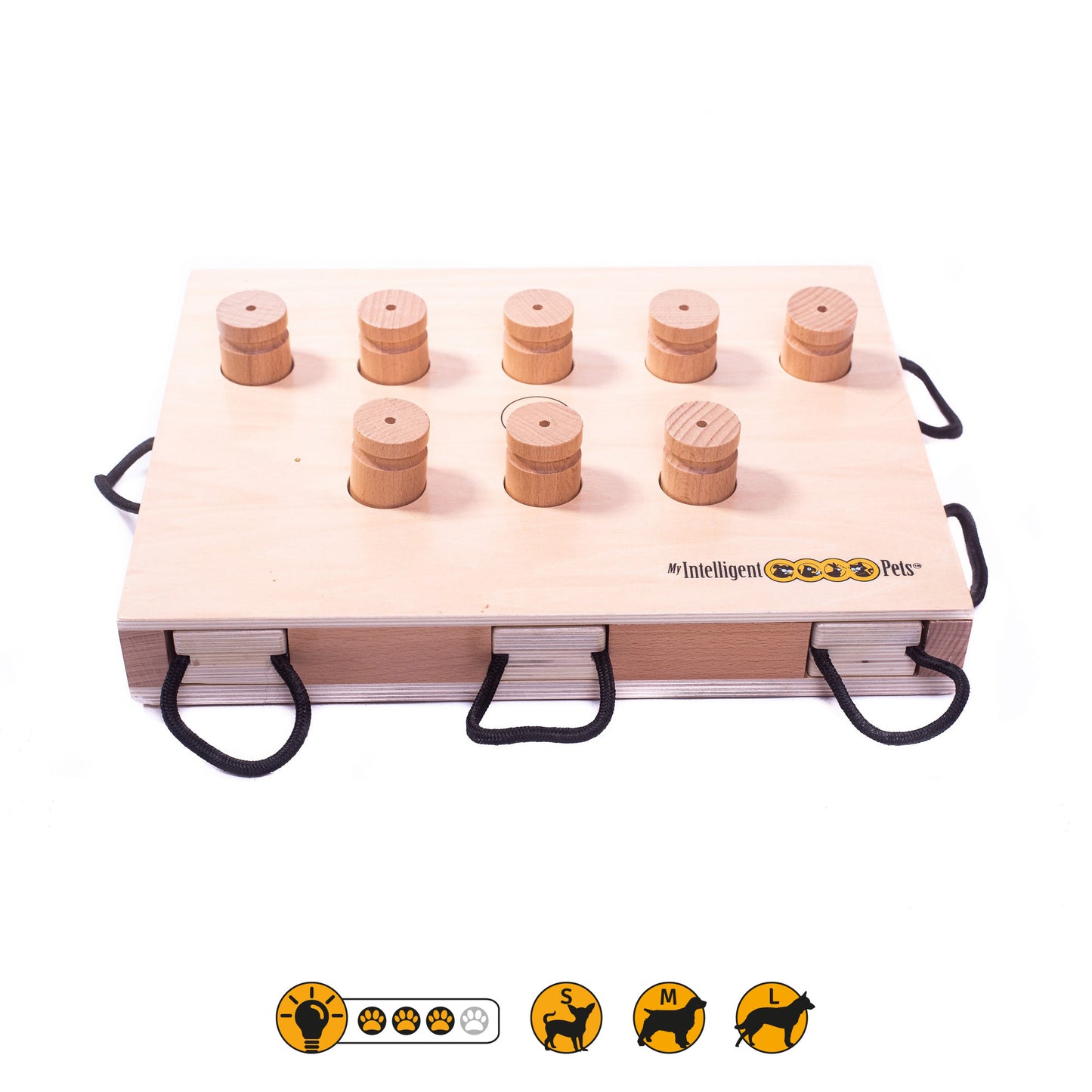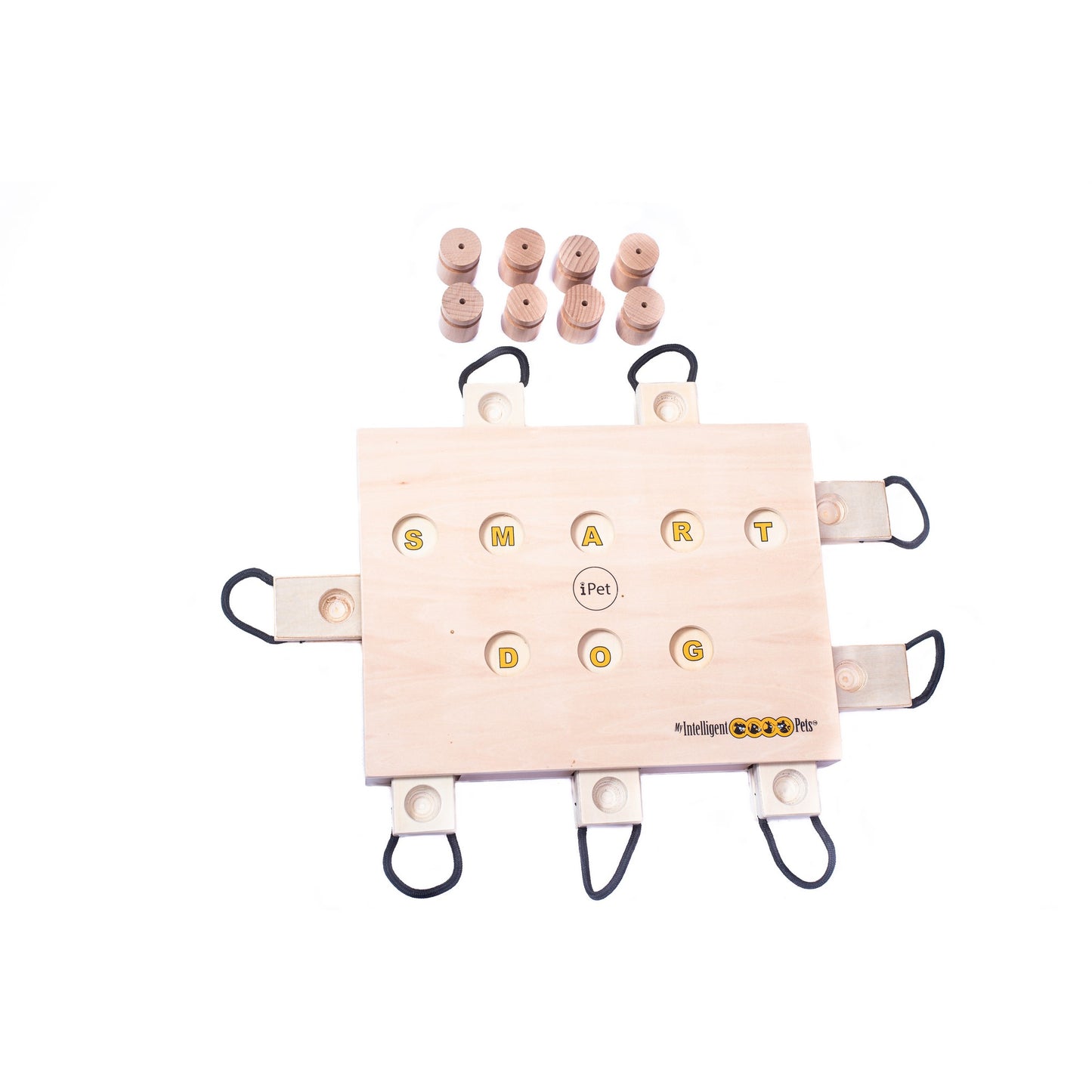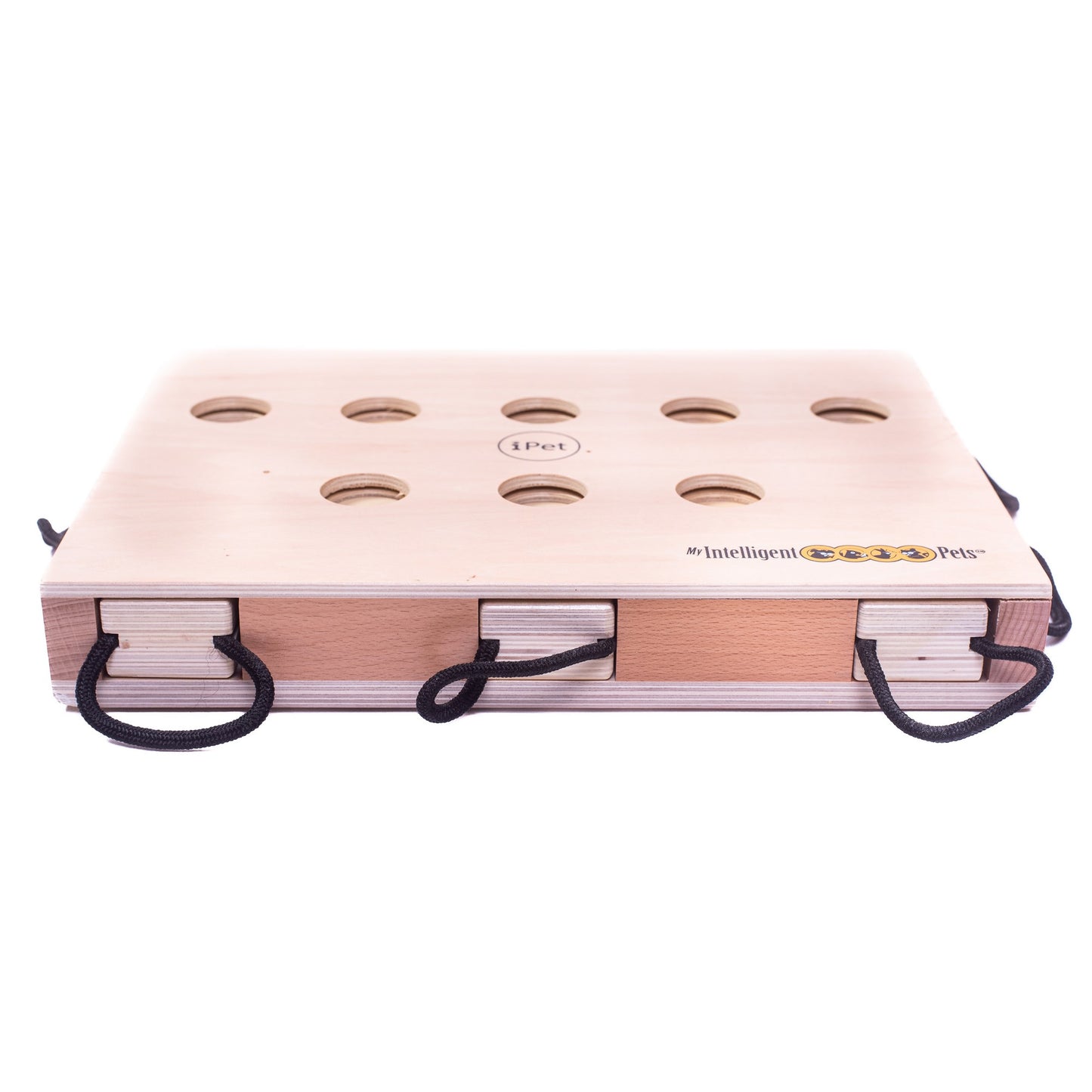 Why would your pet love our games?
"Help with dog's health balance and mental stimulation."

"Boosts pet's natural instinct of curiosity, drive to play, and sense of smell!"

"Made of high quality wood covered with water-based varnish that is safe for humans and animals"

"Trains your pet's concentration and dexterity"
My Intelligent Pets received a 2022 Pet Innovation Award for "Pet's Piano!":
"Very solid product - The Pet's Piano by MyIntelligentPets.com is a unique and entertaining toy that will keep your pet entertained for hours. It's entertaining for our pet and for us :D", Marcin, USA
"Must buy! - The Pet's Piano is a great way to bond with your pet and keep them happy and healthy. I'm impressed with the Pet's Piano by MyIntelligentPets.com, it's well-made and my pet loves it.", Anna L, USA
"What a fun! - My pet absolutely loves playing with the Pet's Piano - it's durable and easy to use. The variety of keys and sounds on the Pet's Piano make it a great tool for stimulating your pet's mind.", Cami Bolesky, Canada
My Intelligent Pets Piano presents your dog with a unique challenge. Unlike flat board puzzles where the dog moves tiles with its nose or paw to get the reward, with this game the dog must work vertically and horizontally to get the treats. 
Check it now!