Pet's O'Clock
Regular price
Sale price
$48.00 USD
Unit price
per
Sale
Sold out
Pet's O'Clock is an innovative puzzle for pets (especially dogs and cats) made from wood. It requires the skill of moving the Clock's plate in one direction (clockwise) in order to get treats. The move of the Clock's plate is always possible by 1 hour. The Clock's plate is fixed on a base with screws included in the package.

How to Play:
Step 1: On the top of the Clock's plate there is an opening in which you should put some of your pet's favorite treats.
Step 2: Let your pet watch how you spin the clock and see treats falling out on the base.
Step 3: Encourage and motivate your fur friend to spin the clock and applaud each time when it manages it and gets an award.
Movie source: https://www.youtube.com/@woofatworkwoofwebshop2196
Share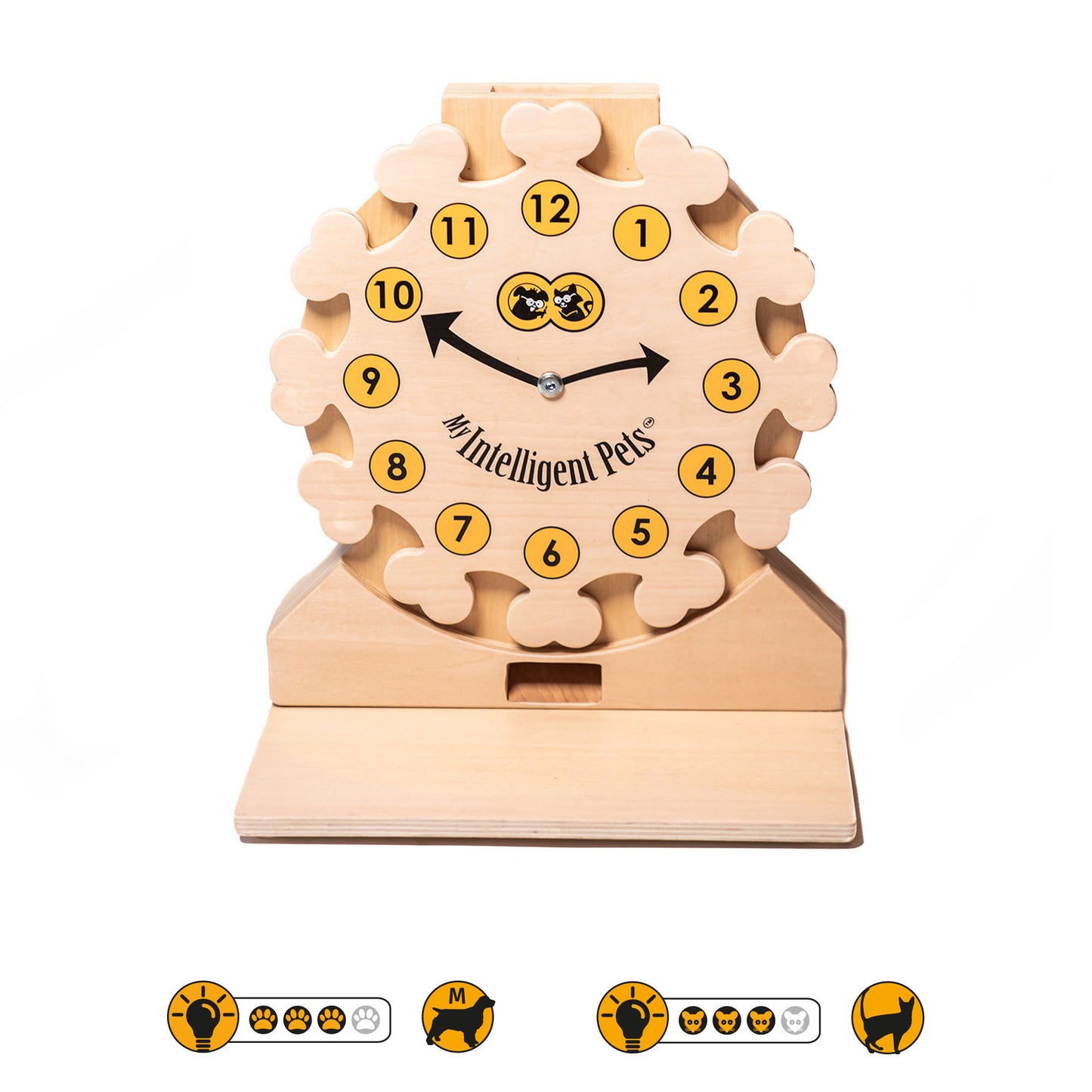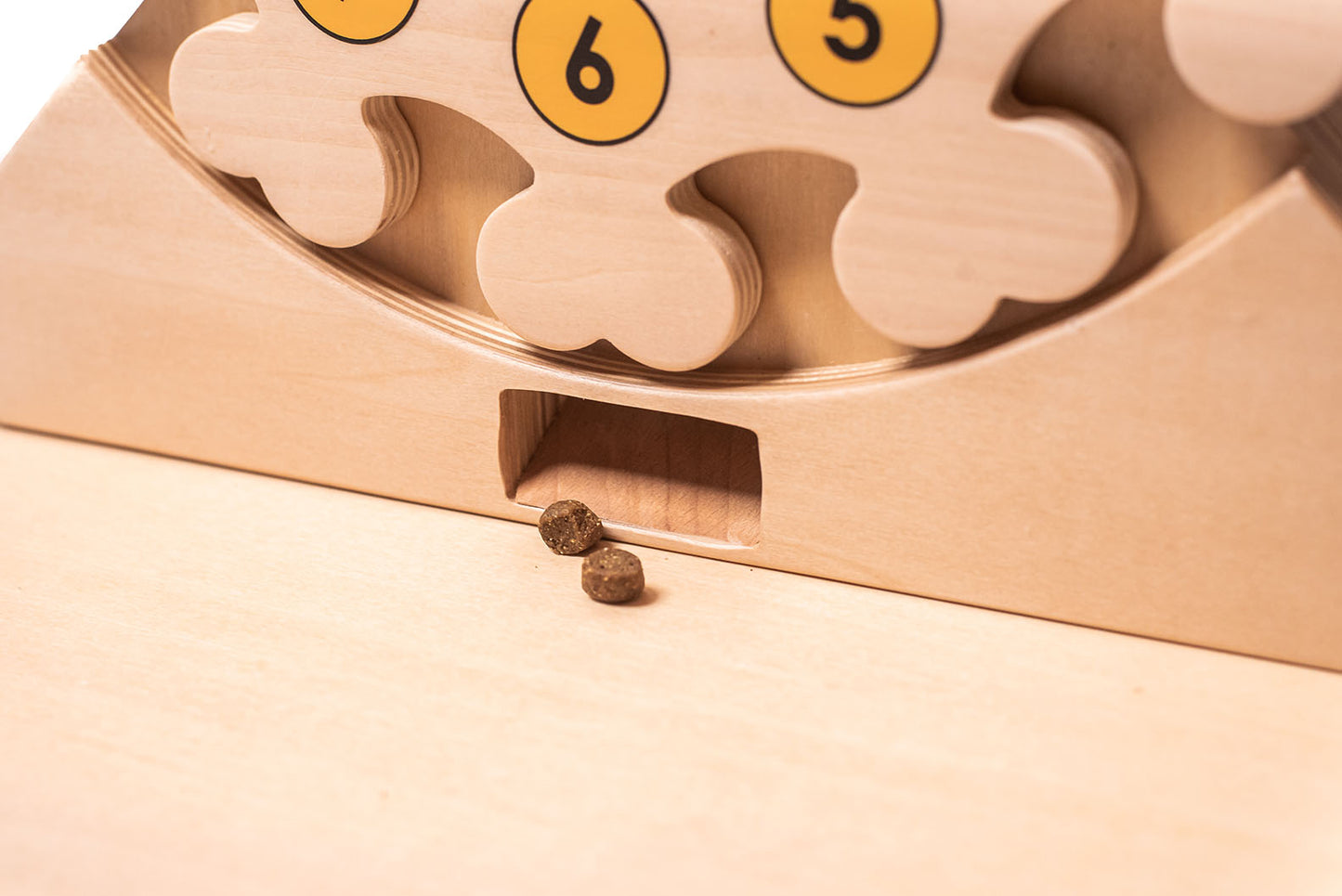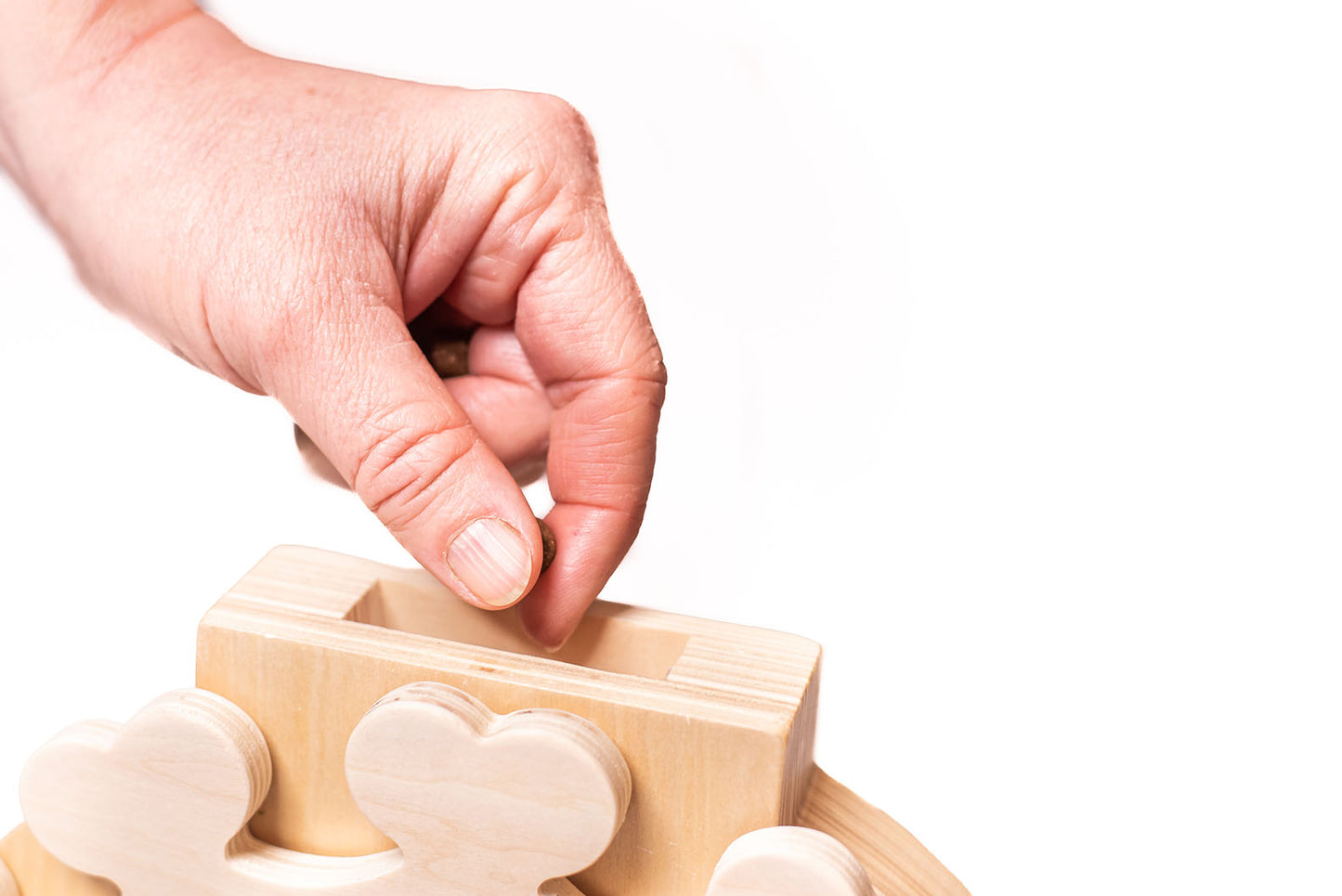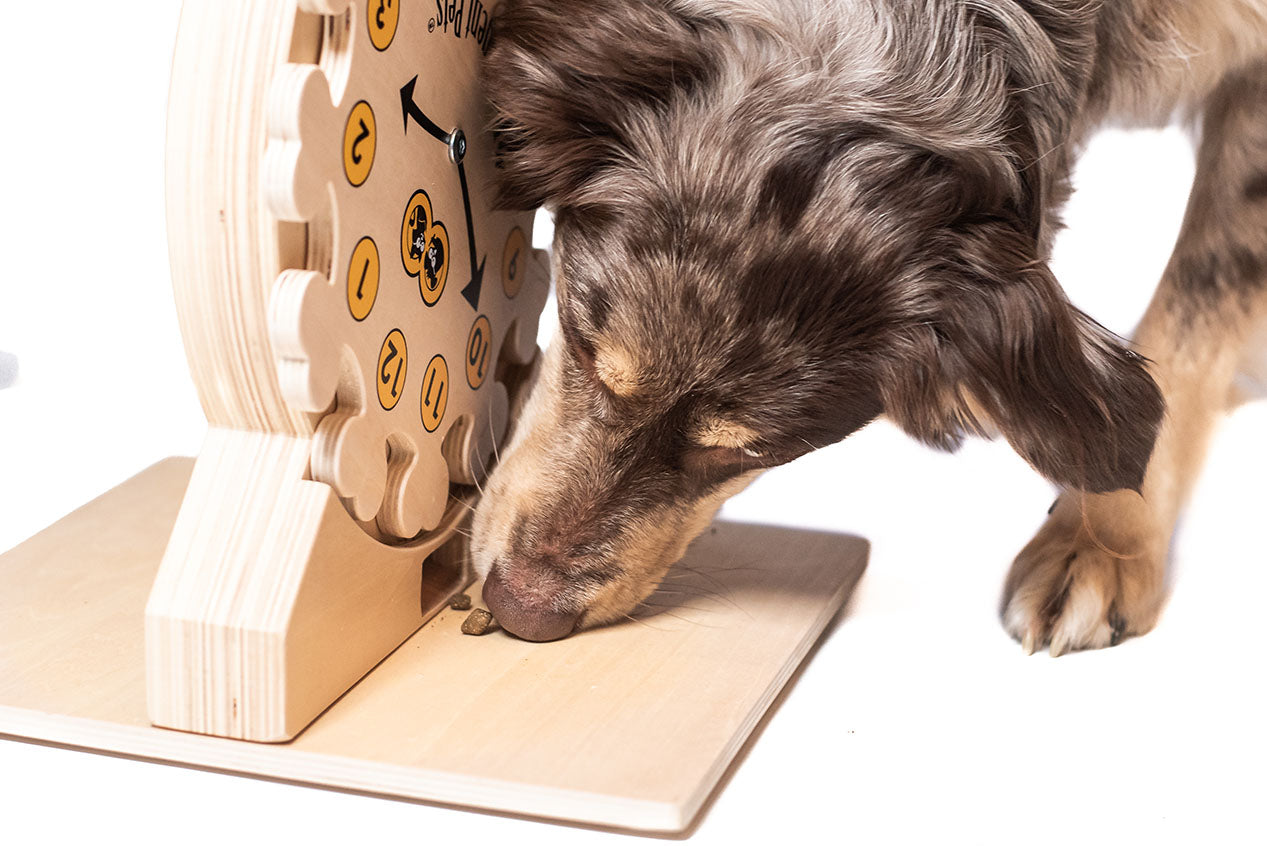 Why would your pet love our games?
"Help with dog's health balance and mental stimulation."

"Boosts pet's natural instinct of curiosity, drive to play, and sense of smell!"

"Made of high quality wood covered with water-based varnish that is safe for humans and animals"

"Trains your pet's concentration and dexterity"
My Intelligent Pets received a 2022 Pet Innovation Award for "Pet's Piano!":
"Very solid product - The Pet's Piano by MyIntelligentPets.com is a unique and entertaining toy that will keep your pet entertained for hours. It's entertaining for our pet and for us :D", Marcin, USA
"Must buy! - The Pet's Piano is a great way to bond with your pet and keep them happy and healthy. I'm impressed with the Pet's Piano by MyIntelligentPets.com, it's well-made and my pet loves it.", Anna L, USA
"What a fun! - My pet absolutely loves playing with the Pet's Piano - it's durable and easy to use. The variety of keys and sounds on the Pet's Piano make it a great tool for stimulating your pet's mind.", Cami Bolesky, Canada
My Intelligent Pets Piano presents your dog with a unique challenge. Unlike flat board puzzles where the dog moves tiles with its nose or paw to get the reward, with this game the dog must work vertically and horizontally to get the treats. 
Check it now!